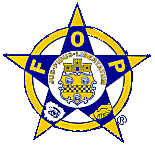 Welcome to the FOP Arrowhead Lodge #126
The membership of FOP Lodge #126 is comprised of law enforcement officers from the Genesee County, Michigan area and Associate Members from the community.
Last Days for the Call Box Lounge will be September 25, 26, and 27. Open at 11am Friday, 3pm on Saturday, and 2pm on Sunday. Free Hot Dogs. Closing for good on September 30
After serving 40 years as a great place for camaraderie, reminiscing and just unwinding from a difficult day, the Call Box Lounge at the FOP Lodge will be closing at the end of September. Once the centerpiece for officers and associates to meet, socialize and problem solve, the bar has not been profitable for the last several years. The decision to close the bar was a very difficult one for the Executive Board. The Call Box is available to members who want to use it, by making arrangements and BYOB. The hall and pavilions will still be available for rentals. The Executive Board and members will also continue to host numerous lodge functions and activities throughout the year. The Call Box will be returning their liquor to the State of Michigan. This arrangement is how most FOP lodges, in the state, operate. The phone number for Lodge and hall will remain the same.
Follow @foplegislative
Link to FOP 126 on Facebook
(See Members News Below)
CHECK OUT ALL THE NEW EVENTS FOR 2015 AT THE LODGE HALL
LOTS OF FOOD AND FUN FOR EVERYONE!!! CLICK ON THE CALENDAR OF EVENTS LINKS.
Member News
Member Obituary