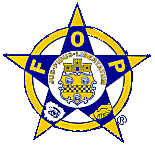 Welcome to the FOP Arrowhead Lodge #126
The membership of FOP Lodge #126 is comprised of law enforcement officers from the Genesee County, Michigan area and Associate Members from the community.
New email address for the lodge is foparrowhead126@gmail.com
Follow @foplegislative
Link to FOP 126 on Facebook
(See Members News Below)
CHECK OUT ALL THE NEW EVENTS FOR 2015 AT THE LODGE HALL
LOTS OF FOOD AND FUN FOR EVERYONE!!! CLICK ON THE CALENDAR OF EVENTS LINKS.
Member News
Member Obituary