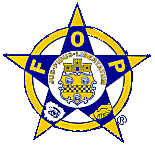 Welcome to the FOP Arrowhead Lodge #126
The membership of FOP Lodge #126 is comprised of law enforcement officers from the Genesee County, Michigan area and Associate Members from the community.
3-Digit FOP Lottery tickets are in at the Lodge Hall - They make great Christmas stocking stuffers! Drawings are in January Link to FOP 126 on Facebook HERE NEW YEAR'S EVE PARTY - at the Lodge Hall 7:00 PM - DJ and No Cover!!! February 8th, 2014, Join the bus ride to the Saginaw Spirit hockey game. 5:00PM Sharp, $25.00 per person. Call the Call Box to reserve your seat - 736-9199.
(See Members News Below)
CHECK OUT ALL THE NEW EVENTS THROUGH FEBRUARY 2014 AT THE LODGE HALL
LOTS OF FOOD AND FUN FOR EVERYONE!!! CLICK ON THE CALENDAR OF EVENTS LINKS.
Member News
Brothers and sisters, as I have promised, this is an update on the sale of the lodge building. The building has NOT sold and we have NO offers at this time. I've heard rumors we sold, or the lodge and Call Box Lounge are closed. This is NOT the case. We are open and encourage you to continue to support the lodge and Call Box. Fraternally your President, Paul e-mail:FOP Arrowhead Lodge Thanks
Member Obituary