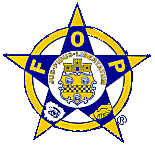 Welcome to the FOP Arrowhead Lodge #126
The membership of FOP Lodge #126 is comprised of law enforcement officers from the Genesee County, Michigan area and Associate Members from the community.
Police Memorial Ceremony - May 15th, Friday at Flint Memorial Park. 11:00 AM
Also, May 15th, Basketball Game - FOP 126 vs. the Detroit Lions 7:00 PM at Southwestern High School in Flint.
Fop 2015 Golf Outing, June 7, 2015 at Kearsley Golf Course - click HERE for the flyer and registration form.
(See Members News Below)
CHECK OUT ALL THE NEW EVENTS FOR 2014 AT THE LODGE HALL
LOTS OF FOOD AND FUN FOR EVERYONE!!! CLICK ON THE CALENDAR OF EVENTS LINKS.
Member News
Member Obituary