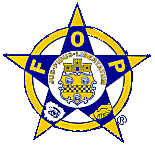 Welcome to the FOP Arrowhead Lodge #126
The membership of FOP Lodge #126 is comprised of law enforcement officers from the Genesee County, Michigan area and Associate Members from the community.
St. Patrick's Day Party - March 17th at the Call Box Lounge
Open at 1:00PM - Corned Beef Sandwiches starting at 5:00PM; DJ at 6:00 PM - No Cover Charge this year
Link to FOP 126 on Facebook
(See Members News Below)
CHECK OUT ALL THE NEW EVENTS FOR 2014 AT THE LODGE HALL
LOTS OF FOOD AND FUN FOR EVERYONE!!! CLICK ON THE CALENDAR OF EVENTS LINKS.
Member News
Brothers and sisters, as I have promised, this is an update on the sale of the lodge building. The building has NOT sold and we have NO offers at this time. I've heard rumors we sold, or the lodge and Call Box Lounge are closed. This is NOT the case. We are open and encourage you to continue to support the lodge and Call Box. Fraternally your President, Paul e-mail:FOP Arrowhead Lodge Thanks
Member Obituary
Patrick "Joe" Wayne SOUTH November 30, 1932 - February 21, 2014 Resided in Flushing, MI - Visitation 12-1 pm on Tuesday, February 25, at Sharp Funeral Home in Swartz Creek. Funeral service at 1 pm at Sharp's. Following the service, burial at Great Lakes National Cemetery. Sandy South requested that no flowers be sent. Instead, donations may be made to Wounded Warriors or a charity of your choice.