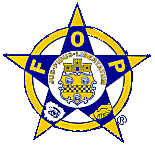 Welcome to the FOP Arrowhead Lodge #126
The membership of FOP Lodge #126 is comprised of law enforcement officers from the Genesee County, Michigan area and Associate Members from the community.
April's Executive Board meeting will be held on April 3rd instead of April 10. 6:00 PM
Link to FOP 126 on Facebook
(See Members News Below)
CHECK OUT ALL THE NEW EVENTS FOR 2014 AT THE LODGE HALL
LOTS OF FOOD AND FUN FOR EVERYONE!!! CLICK ON THE CALENDAR OF EVENTS LINKS.
Member News
The State FOP Lodge will be developing a year-by-year history web page for each state lodge on their web site. Please contact the FOP#126 by phone or email with historical information to share about Lodge#126 or Genensee County Lodge #145.

Brothers and sisters, as I have promised, this is an update on the sale of the lodge building. The building has NOT sold and we have NO offers at this time. I've heard rumors we sold, or the lodge and Call Box Lounge are closed. This is NOT the case. We are open and encourage you to continue to support the lodge and Call Box. Fraternally your President, Paul e-mail:FOP Arrowhead Lodge Thanks
Member Obituary