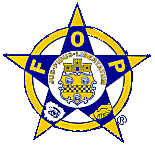 Welcome to the FOP Arrowhead Lodge #126
The membership of FOP Lodge #126 is comprised of law enforcement officers from the Genesee County, Michigan area and Associate Members from the community.
Link to FOP 126 on Facebook HERE for a registration form.
2013 FOP Golf Outing Set for July 28, Sunday - click HERE! for a registration form.
2013 Membership cards were mailed out (if your dues have been paid). Contact the Lodge if you haven't yet paid your dues and received your membership card. Membership decals are available at the Lodge if you have a membership card, or send a self-addressed stamped envelop to the Lodge for us to mail decals to you.
(See Members News Below)
CHECK OUT ALL THE NEW EVENTS THROUGH AUGUST AT THE LODGE HALL
LOTS OF FOOD AND FUN FOR EVERYONE!!! CLICK ON THE CALENDAR OF EVENTS LINKS.
Member News
Brothers and Sisters, As you may have heard, we have recently listed our Lodge Hall for sale. We are currently exploring our options for a more convenient location for all members and associate members. Please note that we have no intention on closing our doors. Fraternally your President, Paul e-mail:FOP Arrowhead Lodge Thanks
Member Obituary
These members have passed away with in the recent few days to months