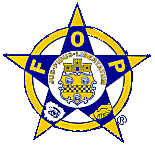 Welcome to the FOP Arrowhead Lodge #126
The membership of FOP Lodge #126 is comprised of law enforcement officers from the Genesee County, Michigan area and Associate Members from the community.
All FOP Board Members - please turn in state raffle tickets to the FOP Hall no later than the end of next week. There are 23 tickets outstanding and I need to mail them no later than the end of next week I would appreciate it. The Grand Lodge is offering Lifetime and Retired FOP Membership cards. The cost is $5, and have to be ordered through your respective Lodge Secretary (Ron Rutherford). Click HERE for the application form. After completing the form, email it to Ron's attention at the Lodge email address FOP Arrowhead Lodge
(See Members News Below)
CHECK OUT ALL THE NEW EVENTS FOR 2014 AT THE LODGE HALL
LOTS OF FOOD AND FUN FOR EVERYONE!!! CLICK ON THE CALENDAR OF EVENTS LINKS.
Member News
Member Obituary
Levester Crosslin, age 68, passed away Saturday, January 17, 2015 at Hurley Medical Center. He retired from the Flint Police Department and was an active officer at Bishop Airport Police Department. Funeral arrangements: Family hour 10 a.m. Monday, January 26, 2015 at Antioch Missionary Baptist Church, 1083 E. Stewart Ave., with funeral service commencing at 11 a.m. Friends and pallbearers will assemble at the church 10 a.m. Monday. Mr. Crosslin will lie in state in the Chapel of Lawrence E. Moon Funeral Home, 906 W. Flint Park Blvd., and may be viewed from 10 a.m.-6 p.m. Sunday with family present from 4-6 p.m. Lawrence E. Moon, (810) 789 6666.
Louis Szabo – of Flint, age 85, passed away Friday, January 9, 2015 at Kith Haven, Inc. A Funeral Liturgy will be held 6 PM Friday, January 16, 2015 at Allen Funeral Home, 9136 Davison Rd., Davison; Rev. Fr. Andrew Czajkowski officiating. A Committal Service will be held 10:30 AM Saturday, January 17, 2015 in the chapel at New Calvary Catholic Cemetery, 4142 Flushing Rd., Flint, MI 48504. Visitation will be Friday from 11 AM until the time of the service. Louis retired from the Flint Police Department after 25 years of service and was Flint's Interim Chief. He also worked for the Clio Police Department for 8 years. He was a long-time member of FOP Locdge 126.